Blue2Music
Oktoberfest, Party or Gala | The perfect Entertainment for your venue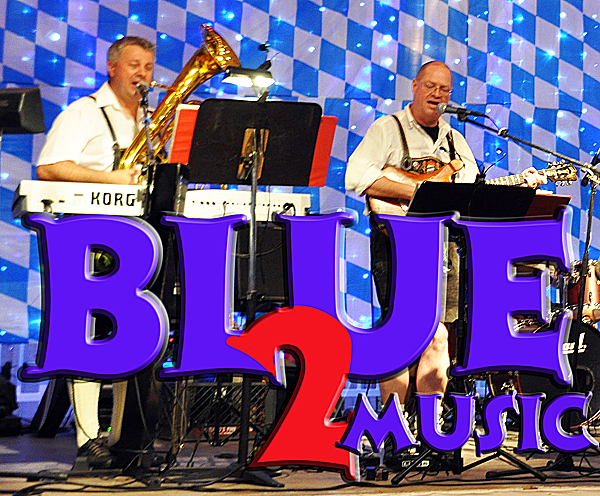 Oktoberfest, German and Continental music, European, Latin, and American music, the repertoire of Blue2Music reaches any audience. Located in Los Angeles, California, Blue2Music play regularly at the Alpine Village, Torrance, the Phoenix Club, Anaheim, and the Los Angeles Turner Center. Ben Olariu and Alexander Hast also play with several other Bands, one of them being the premier German-American/European Band in Southern California, the Bluebirds Showband. Gigs with the Bluebirds have included Las Vegas, NV, Sun City, AZ, and many more from Santa Barbara to San Diego. The Bluebirds and Blue2Music have also worked on commercials and movies, played for Chef Gordon Ramsey's Hell's Kitchen on FOX TV, for MTV, for Larry King and for "Governator" Arnold Schwarzenegger in his restaurant "Schatzi´s" and on other occasions.
Blue2Music's program covers all styles from German Oktoberfest music, to American music, Tangos, Waltzes and Polkas, Rumbas, Cha Chas and other Latin music to dance standards, rock 'n roll, Pop and Jazz to Swing & Country. Regardless of the occasion whether it is an Oktoberfest, Karneval, Mardi Gras, Wedding, Anniversary or your personal Party, the power and variety of Blue2Music will keep you on your feet throughout your event. We have music for every taste.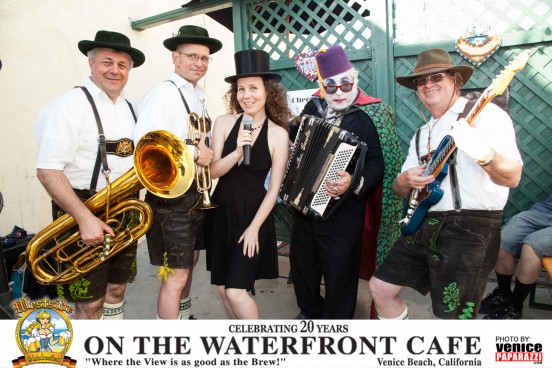 And sometimes Blue2Music works as Blue3Music (here with Andrew Carney) and with friends and colleagues like Christina Linhardt and Count Smokula... as we did for "On the Waterfront Café" (picture above)...
More info about the Blue2Music members:

Ben Olariu
(Vocals, Keyboards, Trombone, Baritone Horn)

Alexander Hast
(Vocals, Keyboards, Guitar)
You can contact us by E-mail
or by phone:
714.878.7075
310.926.7699